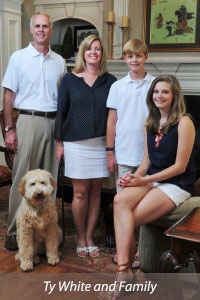 There are those that pride themselves in crafting original and enduring works that define style, inspire luxury, and measure beauty; among those worthy of such recognition is Peachland Homes' founding president Ty White and his uncompromising team of builder professionals and design consultants. Since 1992, it is their credibility for transforming peoples' lives through custom renovations and their reputation for designing and constructing signature properties for discerning clients that distinguish them as humble and approachable master-class artisans, and preferred remodeling and builder professionals in the marketplace.
Whether renovating a home into a treasured haven or building exceptional homes from the ground-up, each is a classic-in-the-making, the result of pro-active planning and design expertise, an express attention-to-detail, and concerted follow-up and follow through. For owners considering a renovation or perspective clients on the cusp of building, Peachland Homes' ultimate success begins with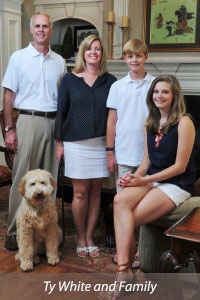 listening to the needs, dreams, and expectations of the client, and, then, developing a solution that meets and exceeds their vision… while keeping the client engaged throughout the construction process. From extraordinary residences of a traditional, transitional, or contemporary design… to minor remodels and major renovations, their pride-of-craftsmanship can be found throughout the affluent in-town and suburban neighborhoods of North Atlanta. No matter the custom build budget or the size of the remodel or renovation, their dedication to excellence remains steadfast, resulting in an enviable '98% "would-refer" rating from their clients. For residences built by Peachland Homes, an atmosphere of timeless elegance and unrelenting character begins at the curb. Once inside, unsurpassed living captivates the imagination… with trademark features that include free-flowing interiors, eye-catching appointments, stylish amenities, luxurious finishes, and preferred indoor/outdoor relationships designed to create a coming-home experience that is both rejuvenating and rewarding for its owners. More than twenty years after its inception, Peachland Homes, a connoisseur of luxury, continues to deliver quality assurance, customer satisfaction, and a standard of excellence – one client at a time.